LONG STAY as YOU LIKE
街中へ出かけたり、川でいやされたり、自由気ままにすごせる札幌水車町の無人ホテル。
1部屋、最大7人まで。無料駐車場あり。
お洒落で広々とした空間は、カップルや女子会にもおすすめ。
ROOMS
全室キッチン付き。2タイプ、2グレード。
Every room have a full kitchen.
Rooms are 2 types, 2 grades.
小上がり和室とプロジェクターのある客室
2 bedrooms, Japanese and Western style.
7人 / 62.0㎡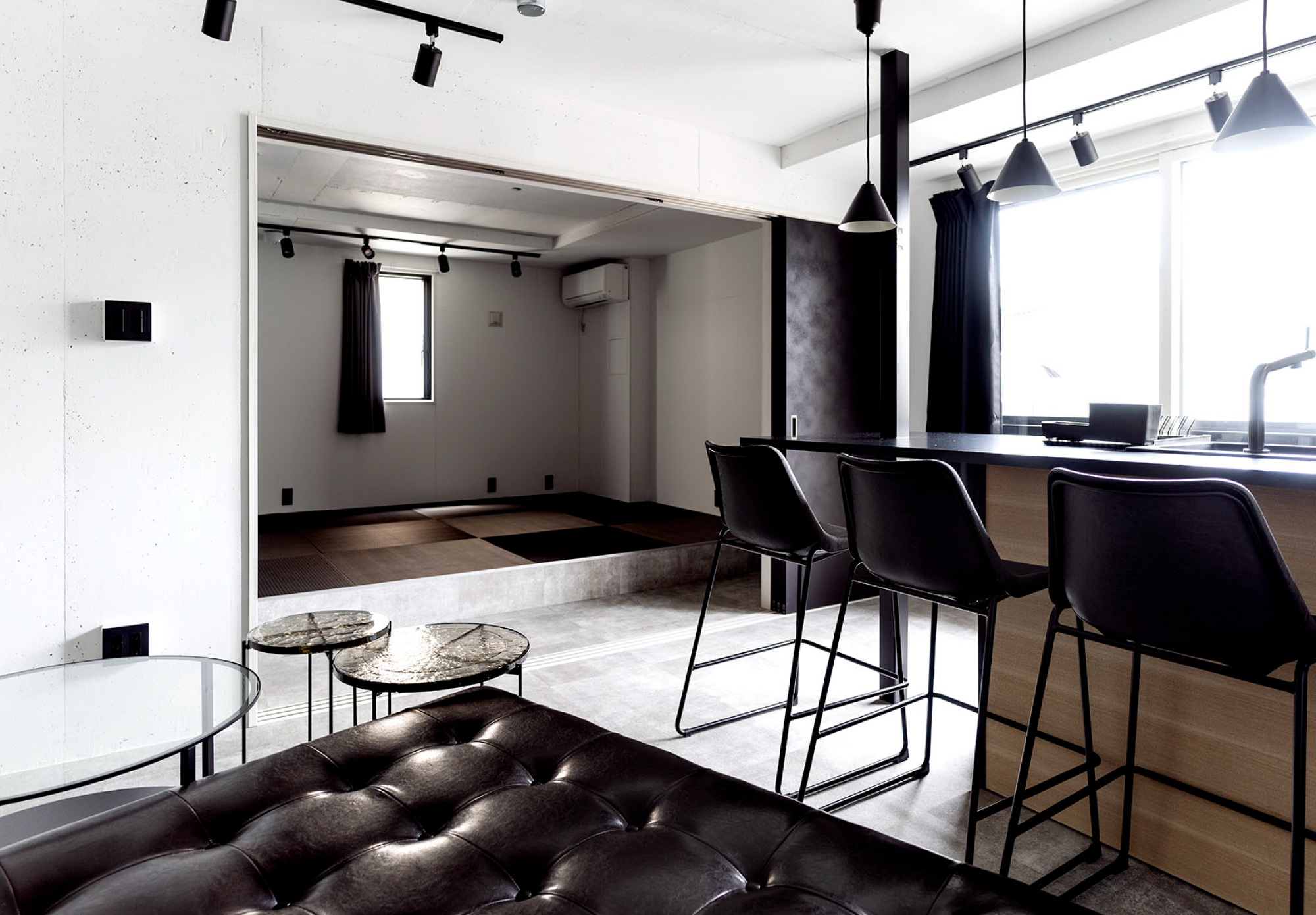 DELUXE
1.5メートル四方の大きなソファでくつろげます
With a small separate Japanese style room and a projector
and a sofa of 1.5 meters square.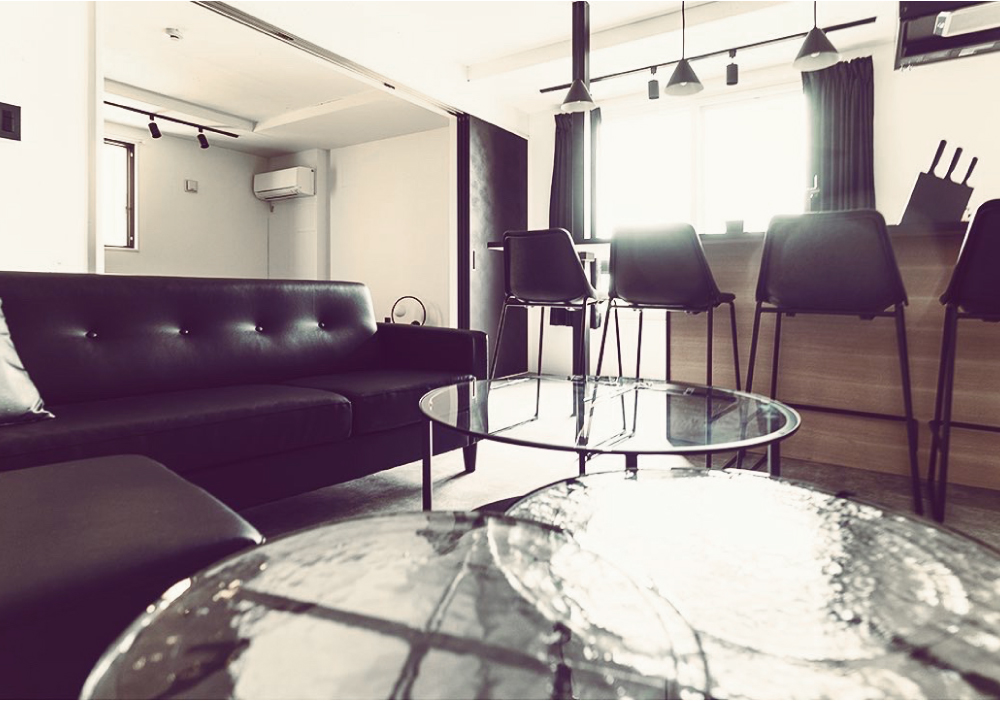 STANDARD
3人掛けソファとサイドテーブルの
スタンダードなリビング
A comfortable room with 3 persons' sofa and a side table.
FULL FLAT STYLE
[ 洋風スタイル ]
ベッドルームが2つある、床がフルフラットの洋室
2 bedrooms. Western style rooms with no steps.
6人 / 51.6㎡
ACCESS
ADDRESS

北海道札幌市豊平区水車町7丁目7-36
7-7-36, Suisyamachi, Toyohira-ku, Sapporo, Hokkaido
CAR

新千歳空港→ホテル(約50分)
※無料で3台まで駐車が可能。ご利用の方はご予約時にご連絡ください。
New Chitose Airport → Hotel (about 50 minutes)
* Free parking is available up to 3 cars. Please contact us if you need when making a reservation.
TRAIN

[JR千歳線]新千歳空港→JR札幌駅(約40分)
[ JR Chitose Line ] New Chitose Airport → JR Sapporo Station (about 40 minutes)

[地下鉄南北線]さっぽろ駅→幌平橋駅(約6分)
[ Subway Namboku Line ] Sapporo Station → Horohirabashi Station (about 6 minutes)

幌平橋駅からホテルまで送迎いたします。(約5分) ※現在休止中です。 A courtesy car from the nearest subway station "Horohira-bashi" to the hotel for free.(about 5 minutes) 送迎サービス Courtesy car